Clubs
If you are interested in any of our clubs listed below please ensure you complete a booking form.
If you wish your child to take part in any of the clubs listed below please obtain a permission letter from the office.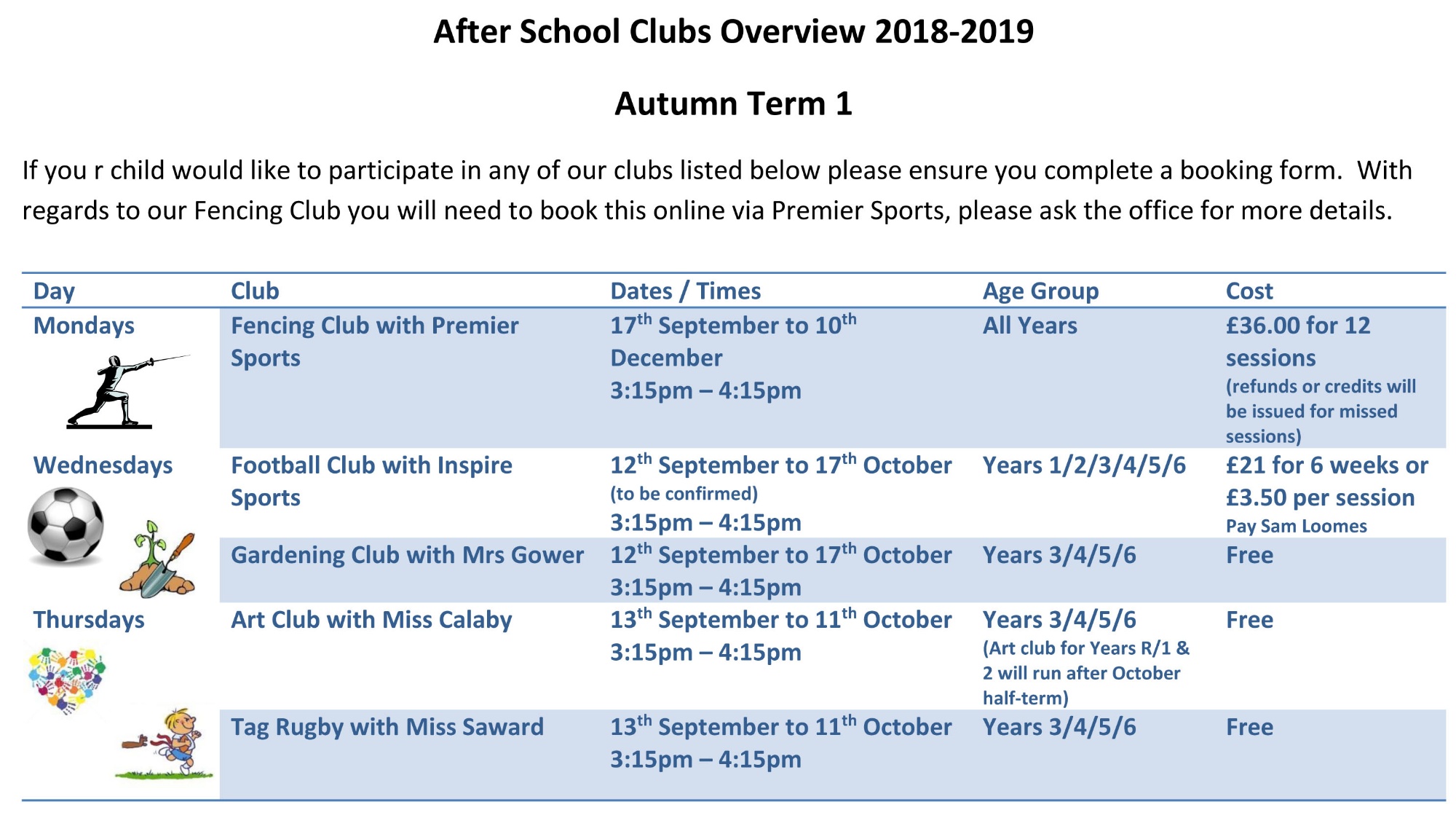 If you are booking for a club with limited spaces we will confirm which sessions your child has been booked onto as soon as possible.