Swimming Gala - October 2016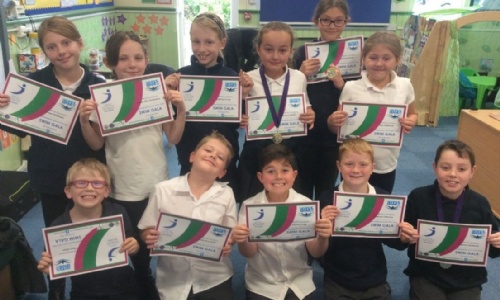 On Friday 14th October 2016 some children from Class 2 took part in the St Clement's Swimming Gala
The Swimming Gala took place at St James Swimming Pool in King's Lynn. We are extremely proud of you all for representing our school and for trying your best in every race.
We are really pleased to report that we came away with some medals:
Year 6 Frontcrawl Girls: Jasmine
Year 4 Backstroke Girls: Keira
Year 5 Breastroke Boys: Joshua C
Jasmine, Keira and Joshua got through to the second round of the gala which took place on Wednesday 9th November.