Vegetable Carvings for Halloween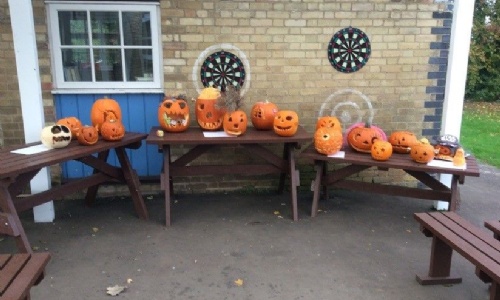 All children were asked to being in a vegetable carving for Halloween!!!
On Tuesday 31st October we asked you all to bring in your vegetable carvings and you did not disappoint. They all looked brilliant so it was extremely hard to choose winners but we decided upon:
à Winners: Sam (Year 2), Daisy-Rae (Year 3), Emie (Year 4) and Keira (Year 5)
à Runner Ups: Star (Reception) and Lacey (Year 6)
Over both Halloween events you helped to raise £51.50 for our PTA fund.
Thank you!
To view more photos please go to our gallery by clicking here.