Literary lights celebrated at West Norfolk schools' event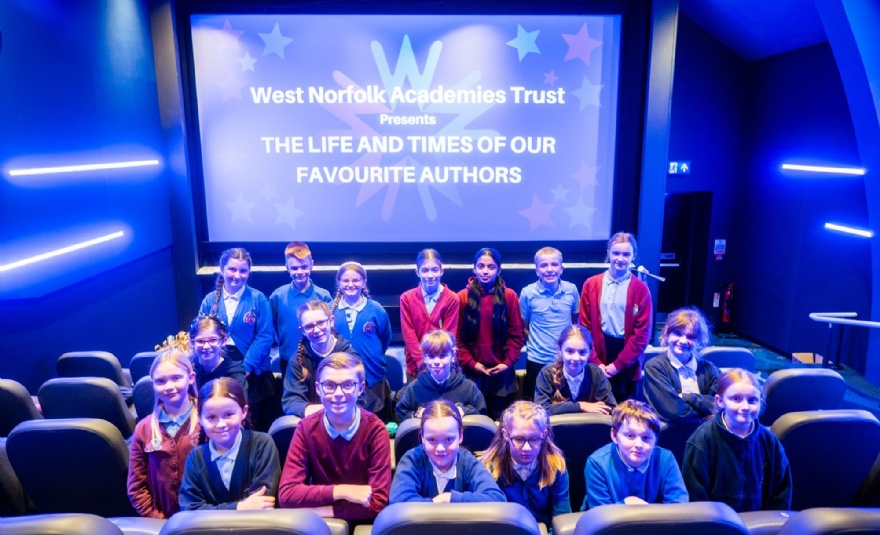 What links William Shakespeare, John Boyne, Enid Blyton, Roald Dahl, Jacqueline Wilson and David Walliams?
The writers were all the top choices of children from our six West Norfolk primary schools who came together to celebrate 'The Life and Times of Our Favourite Authors'.
The West Norfolk Academies Trust (WNAT) Primaries Literary Event took place for the second time, with teams of three from each of our primary schools making presentations about their best-loved authors.
West Lynn Primary had chosen perennial favourite Enid Blyton, while Clenchwarton Primary selected Irish novelist John Boyne, and Walpole Cross Keys did their presentation on the ever popular Roald Dahl.
Shakespeare was the choice of Gaywood Primary, while Heacham Junior School picked contemporary favourite David Walliams, and Snettisham Primary chose former Children's Laureate Jacqueline Wilson.
The Year 5 and 6 pupils made their presentations to an audience that included WNAT CEO Andy Johnson, Deputy CEO Becky Walker, and members of the WNAT Board of Trustees, as well as headteachers, governors and staff members from their respective schools, and the Mayor of King's Lynn and West Norfolk, Cllr Lesley Bambridge.
The event, held at the King's Lynn Corn Exchange, saw each team in turn take to the stage, with one pupil introducing the chosen author, the second making the main presentation, and the third in the trio giving a vote of thanks.
Hayley Roberts, WNAT Director of Engagement said: "Public speaking is a life skill that all children will need as adults, and therefore it's vital that we teach them these skills as early as possible, so that they leave education as well-rounded, confident young people."